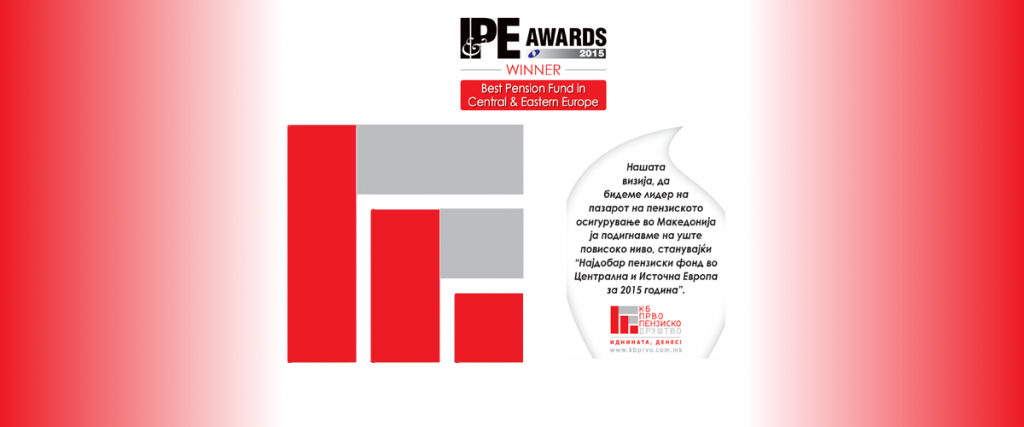 Jan
01
2015
AWARD FOR 2015 BEST PENSION FUND IN CENTRAL AND EASTERN EUROPE
KB FIRST PENSION COMPANY AD SKOPJE
At a ceremony in Barcelona, ​​Spain, held on 19 November 2015, KB First Pension Company AD Skopje was awarded the prestigious and coveted award for Best Pension Fund in Central and Eastern Europe for 2015, organized by the renowned financial magazine IPE (Investment & Pensions Europe).
In terms of the award, Janko Trenkoski, CEO of KB First Pension Company AD Skopje, said: "The award is an outstanding achievement both for us and the reformed pension system of the Republic of Macedonia. We have become part of an indeed competent society of awarded pension funds from across Europe. Competing Funds from Romania, Latvia, Estonia, Poland, Croatia, etc., we won the first place. This award is dedicated to all Fund members, our fellow citizens".
Thus, the Company has once again proved that it has laid the foundation of a success story, which it promises to continue building in the future.